2023
Events @ St. Francis Hall
Events
Wednesday 4th October-(afternoon): New carpet bowls session.
Friday 9th October-7pm: New Ladies club
Friday 13th October-7pm: Playing classic songs from artists such as Fleetwood Mac, AC/DC, Black Crows, Bryan Adams, Jimi Hendrix, Metallica, Eagles, Guns 'n Roses and more....
Monday 13th November-Time TBC: Ladies club Speaker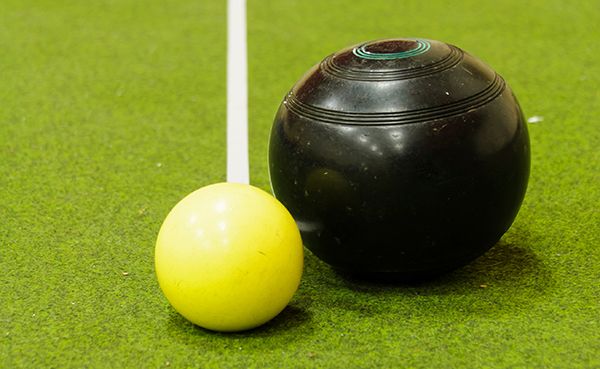 Carpet Bowls
We are delighted to say a very big Thank you to Hazel for all her sterling work in securing the funding from County Durham Community Foundation, which enables us to set up an Indoor Carpet Bowls Club in the Village Hall.

There is still work to be done in purchasing the equipment, but the plan is to start on the afternoon of Wednesday 4th October. Initially bowling will be on the first and third Wednesday of the month. Further details will be sent out when finalised.

Help and instruction for people who are absolute beginners will be available. There is a possibility of an evening session being included at a later date, once the club is established and leaders for the group are recruited.

Several people have expressed an interest and now we are getting geared up to start, we would ask them to re-affirm their interest, together with all others who would like to be part of this exciting new group.
Please contact Hazel by phone or text on 07974789583.
The Hutton Henry History and Heritage Group
What is the Hutton Henry History and Heritage Group?
The group has been established as a section of the Community Association. At our initial meeting in April we decided to meet on the 1st and 3rd Tuesday evenings of each month at 7pm which gives members and visitors the chance to pop in.



We are basing our collection of information from 1876 when the Hutton Henry Colliery opened. It closed in 1897. The history of the village from Saxon times has previously been well documented in the books 'Hutton Henry – the Story of a Village' and 'Our Patch" by John Etherington and 'Wingate' and 'Mostly Mining' by William Moyes.

We already have a lot of interesting material. We have started collecting maps, photos and personal stories of village life – school days, youth club, ladies' club, boys' brigade, leek club, the allotment association, St. Francis church and the Roman Catholic church of Sts Peter and Paul.

We would really like anyone who has photos or documents or anyone who is prepared to write down family reminiscences to share them with us.

Our group is open to everyone who has an interest in the long history and development of our village. Drop in to our informal meetings and have a tea or coffee. Our next meeting dates are 3rd and 17th October and 7th and 21st November.

If you live in the village, you are already part of its history.
We have arranged for a local writer and genealogist, Margaret Hedley, to give us a talk called 'Hannah's Story' at our meeting on Tuesday 21st November. Margaret has written two books on the role of women in the colliery communities. 'Hannah's Story' and 'Hannah's Daughter' trace the history of a family from the 19th into the 20th century against the harrowing backdrop of a miner's life. This meeting will be open to anyone from the village. Further details will follow nearer the time.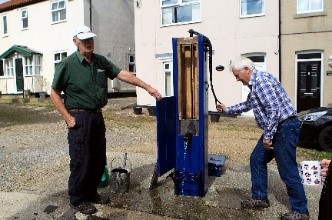 One of the unique features of our village is the village pump and following on from our August coffee morning, we demonstrated the pump working, under the watchful eye of Alan Johnson whose family has maintained the pump over several generations, it was primed and produced a steady flow of palatable water.

The picture shows Alan and Patrick with the water flowing.
Ladies Club
The First meeting will held on the 9th October at 7pm at St Francis Village Hall We intend our first meeting to be an opportunity to chat about what people would like to be included in the future, interests, activities, future demonstrations and Speakers.

We hope the group will evolve over time, to include what the ladies of the Village are interested in and of course it's a time to make new, and meet old friends.

Our First speaker is already planned for the 13th of November, exciting!!

The group will initially meet on the 2nd Monday of each month at 7 till 8.30 and if interest is strong this could increase to two meetings per month.

The costs will be £3.00 per session, which will include refreshments If you are interested please contact Sue Hutchinson by phone or text on 07402628350 or simply come along on the 9th October to see what we have planned.